Escaping daily life is not the worst choice to choose! Especially to Italy!
Tired of meetings, decisions, plans and the daily routine I headed for Milan! Unlikely I visited Milan with the extended family on holidays, but nethertheless I had four sunny days (30 Min of rain) strolling through this lovely place. Enlightened by the general style, love for details and especially espresso!!!
Cafés and food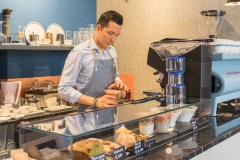 Cafezal – a speciality espresso bar with a passionate Carlos who's roast is just perfect!
orsonero – a speciality coffee shop run by a canadian-italian couple
Osteria qui da noi – a real italian osteria (reservation obliged)
La Triennale Di Milano – Espresso is Illy based (ok), service is perfect, try the Pasticcini
moleskine café – an ideal location for spotting real italians in a rush (espresso is solid but not special)
Prime One Seven – lovely burgers!
A café at Isola – where I ordered an espresso by shaking head / nodding.
The classics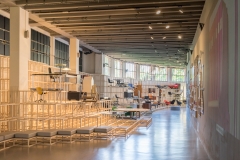 China Town – stroll around beside the mainroad
La Triennale Di Milano – Design Museum. A special and quite place including the garden and the library in the basement. Espresso is Illy based, service is perfect!
the marble middle finger of Milan – a twelfe meter high middle finger pointing to the financial district
Panarello – if you need (en)lightment by italian lamp makers (especially Artemide
Musei del Castello – the fortress of Milan
Galleria Vittorio Emanuelle II – the milanese standard for shopping malls
the dome
the canals at Naviglio